Tiangong Valve Group Co., Ltd. is a national large-scale valve enterprise integrating scientific research, development, design, production, sales and service. The group headquarters is located in Oubei Town, Yongjia County, which is known as the "Hometown of Pumps and Valves in China". The company was founded in 1985. It was upgraded to a national sales and regional company in 2005, and was promoted to China Tiangong Valve Group in 2010. Limited company with a registered capital of 81.88 million yuan. The group occupies more than 100 acres, including 40 acres of new high-tech industrial parks. It is one of the largest valve production and marketing enterprises in China, with an annual production capacity of 20,000 tons. The company has more than 600 employees, including 8 senior engineers, more than 20 engineers and 85 technicians.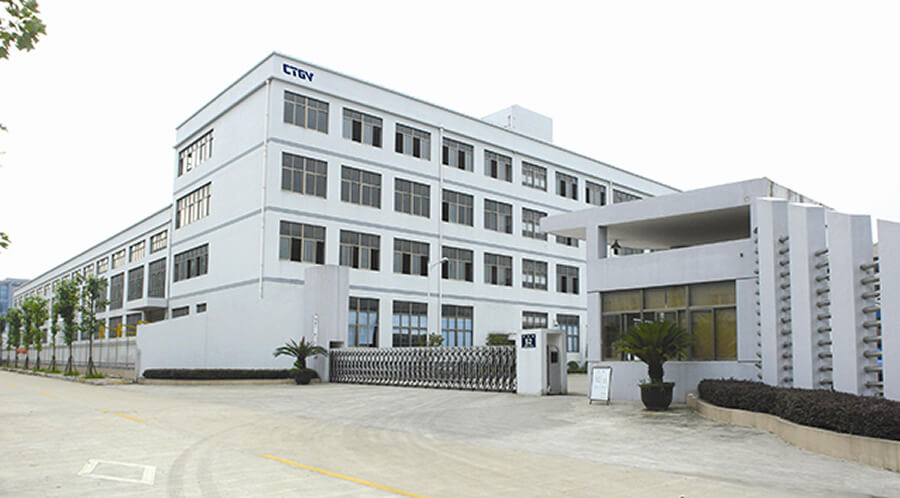 Tiangong Valve Group Co., Ltd. is one of the backbone enterprises of "China's hometown of pumps and valves", with production bases in Wenzhou and Yongjia, under the jurisdiction of Yongjia Tiangong Fluid Technology Co., Ltd., Yongjia Tiangong Valve R & D Center Co., Ltd., Yongjia County Eight branch companies including Jiami Foundry Co., Ltd., Yongjia Tiangong Trading Co., Ltd., Wenzhou Licheng Industrial Co., Ltd., Beijing Tiangong Licheng Petrochemical Equipment Co., Ltd. (responsible for petrochemical industry business), Yongjia Zhongda Valve Factory
The main products high temperature and high pressure large diameter butterfly valves, gate valves, globe valves, ball valves, check valves, power station valves, flat gate valves, hydraulic control valves, environmental protection series valves and other national standards, American standards, German standards, Japanese standards, British standards and non-standards Products, among which the metal hard-sealed butterfly valve and soft-sealed butterfly valve, were recommended as "Gold Award Products" by the Third Science and Technology Exposition. In 2005, newly developed products with high temperature, wear resistance, adjustable hard seal butterfly valve and contact rubber seal butterfly valve filled the product gap in this project in China.The company has more than 500 sets (sets) of various large and medium-sized main production equipment (including CNC machine tools) and more than 300 sets (sets) of main inspection and testing equipment and instruments.
The products are innovative in designs, exquisite in craftsmanship and fine in production, also the detection means are complete.
The company has passed ISO9001 quality management system certification, ISO14001 environmental protection management system certification, OHSAS18001 occupational health and safety management system certification, European Union CE certification, the United States API609 and API6D certification, and China TS safety certification. In addition, the company has its own import and export right. We are also a member of China General Machinery Valves Industry Associate Unit, Power Station Accessories Supply Network Member Factory of National Electric Power Corporation, recommended product enterprise by Ministry of Construction Engineering Construction and also certificated by Electric Energy (Beijing) Product Certification Center Co.. Ltd. (PCCC). The company owns titles such as Zhejiang famous brand enterprise, Wenzhou famous trademark, Wenzhou high-tech enterprise, Wenzhou key Enterprise, the AAA Class Credit Enterprise of China ICBC, and so on.

Being exported to the United States, the European Union, the Middle East, Russia and other countries with a high brand awareness in the market, the company's products are widely used in petroleum, chemical, electric power, steel, metallurgy, water supply and drainage industries.
The advanced manufacturing process leads to outstanding qualities. In order to obtain that, the company has invested generously on the equipment, not only to maintain advanced equipment base, but also to continuously absorb the technical elites. To ensure that the new products can meet the technical requirements of the continuous development of the society, optimize the industrial structure and promote the leading advantages of the products, the company has set up a 3D simulation design system of the CAD design center.
Tiangong Valves Group Co.. Ltd. will further improve and expand the sales network, and be devoted to the establishment of a complete marketing system, in the meantime establish a distribution system and service network with provincial capitals and major industrial cities as the center while prefecture-level cities as the focus, in order to better serve the customers, respond to users' needs and market information in time, provide users with high-quality and convenient pre-sales and after-sales service, so that customers can truly experience the full range of Tiangong Valve Group Co., Ltd.'s characteristic marketing services.