For each order, Tiangong's quality control team will not only take part in the final inspections, but also guard each procedure to avoid any defects in appearances and assembly. The details of each inspection will be presented on the inspection reports after final inspections.
The quality control team carries out inspections according to per international standard, and all pressure tests are in conformity with standards such as API598, EN12266, API6D, DIN3230, etc. Additionally, we also adopt special tests for clients' requests, such as low-pressure air test, DBB test, and DPE test. We take the test under full operating pressure, which is the only test to find the possible leakage at the connecting area of valve body, disc, valve stem, accessories, lubricating grease injection device, etc.
Cryogenic Experiments
The cryogenic laboratory is able to work under -196 degrees.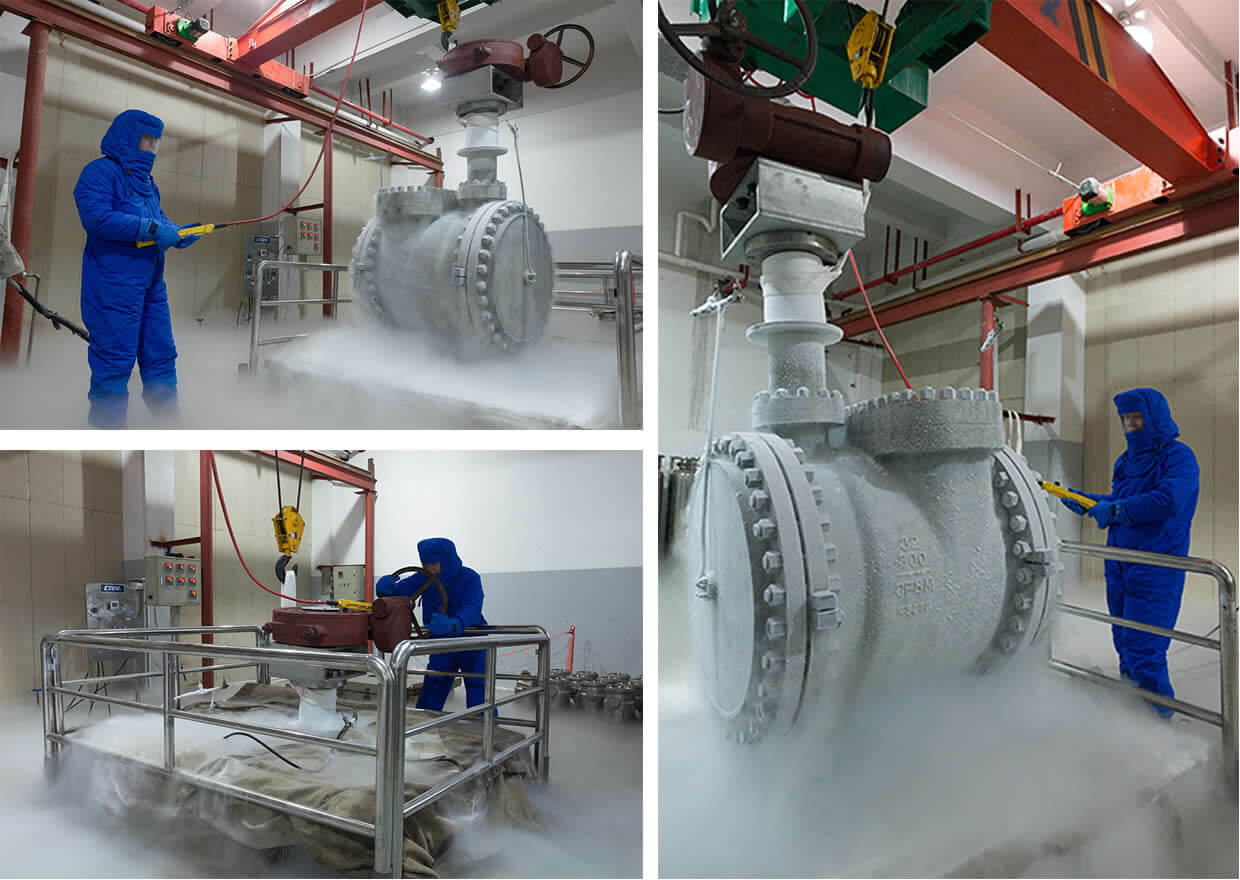 Quality Assurance
All testing equipment and means are sufficient to ensure the reliability from work-blanks to finished products.
Work-blanks shall pass the PT, RT inspection, mechanical tests to strict control the work-blank level;
The parts of the product shall pass through the spectrum test, hardness test, tensile test and other tests to tightly control the part level;
The whole machine shall perform the strength and the seal performance test. From the parts to the whole machine,the whole process has been strictly checked and tested and is able to trace back.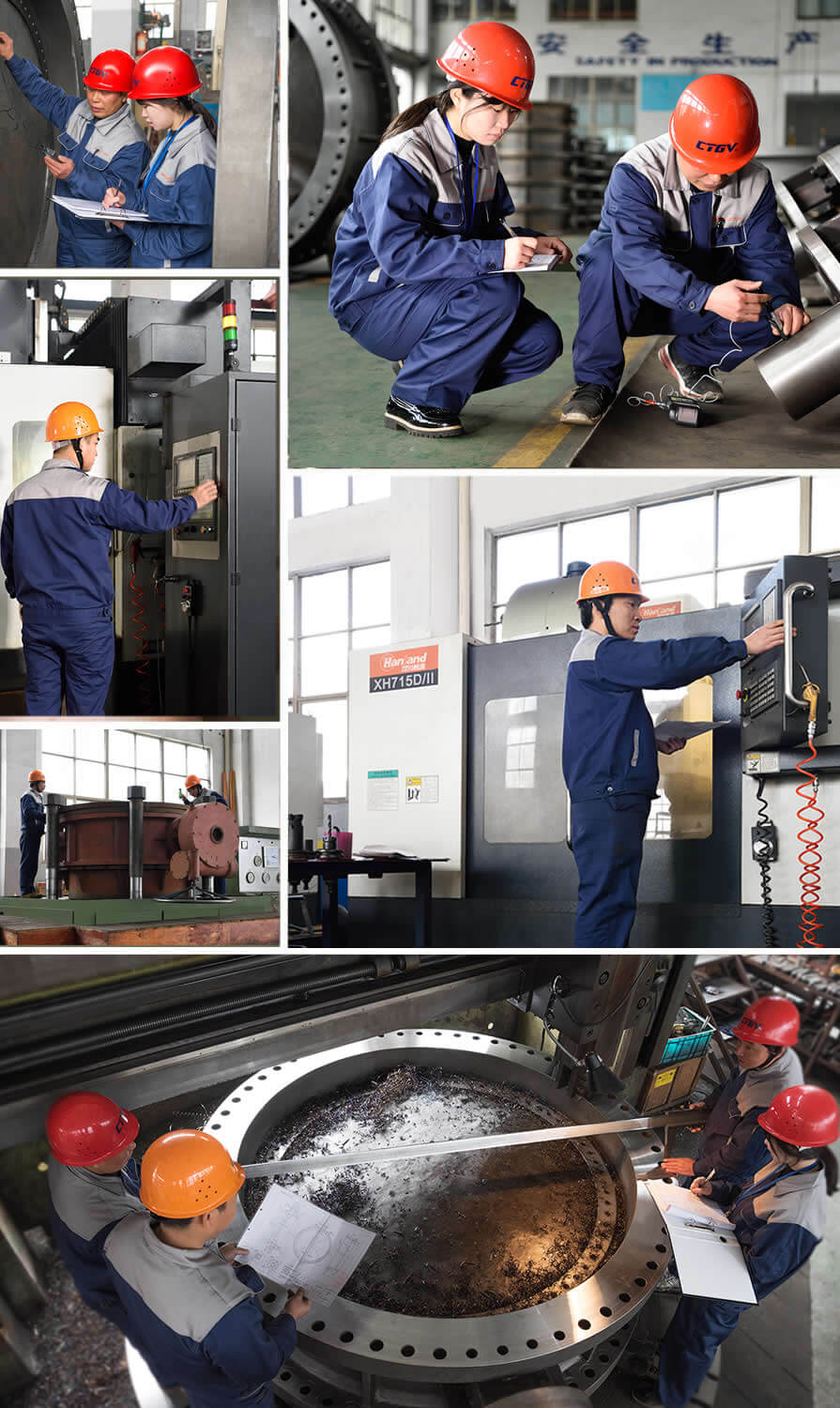 Production Fiel
The company adopts advanced 6S production planning management, to organize the production smoother. The company introduces various advanced processing and testing equipment more than 500 sets / suite, among which there are a number of high-precision machining centers and vertical lathes with a diameter of five meters. There are a variety of professional detection devices, being able to perform the cryogenic test, fire-proof test, and other performance tests.